Author

Matt Boone has written

several articles and book chapters

on acceptance and commitment therapy (ACT) and is the editor of

Mindfulness and Acceptance in Social Work

, published in 2014.

In

Mindfulness and Acceptance in Social Work

, Matt brings together contributions from emerging voices in social work, such as Elana Rosenbaum, Yuk-Lin Renita Wong, and Diana Coholic, along with ACT pioneers Kirk Strosahl, Patricia Robinson, and others. This book focuses on mindfulness-based interventions for direct practice such as mindfulness-based stress reduction (MBSR), dialectical behavior therapy (DBT), and ACT, as well as the intersection of mindfulness and social work education, cultural diversity, and macro social work.
---
Reviews

"Matthew S. Boone has provided a significant collection of articles by experts in their respective fields that brings the reader up to date with recent developments in the emerging areas of mindfulness and acceptance practice. The authors draw upon their own practice and recent research to provide new concepts and interventions that can be integrated into any social worker's practice model. This is another example of the use of science (research) to enhance our practice artistry."
—Lawrence Shulman, MSW, EdD, emeritus professor and dean at the School of Social Work, University at Buffalo



"Matthew S. Boone's edited book on mindfulness and acceptance models for social work practice follows a rising movement in mental health and mind-body interventions. In his own introduction and first chapter, Boone anchors the underlying concepts in social work and evidence-based behavioral health practice, and provides clear examples of how these methods serve clients in great need. Written by social workers and their colleagues, the chapters cover a range of applications of mindfulness and acceptance treatments. The book's accessible and clear writing will be helpful for all who read it."
—Gail Steketee, PhD, dean and professor at Boston University School of Social Work

"Social workers: get ready for some brain yoga! This book is a refreshing compilation of articles by social workers for social workers in which ACT and other mindfulness-based interventions are comprehensively portrayed as flexible approaches to remediating many life transitions."
—Claudia Dewane, DEd, assistant chair and associate professor in the College of Health Professions and Social Work, Temple University
Powered by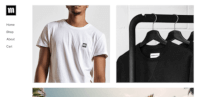 Create your own unique website with customizable templates.